13-Years of Trinamool Congress Party: Mamata Banerjee Jai Ho
Today on 1st January 2010, All India Trinamool Congress party has successfully completed their 12 years journey and from today the party of Didi has stepped into his 13th year. Mamata Banerjee the chief of Trinamool Congress started forming her own party for the development of Bengal and Bengalese from the year 1992. But, due to several problems and accusations, Mamata Banerjee, Banglar Didi, had managed to announce the separation from 'National Congress Party' and formed her own 'Trinamool Congress Party' in the year 1998; officially.

Mamata Banerjee formed a party named that party 'Trinamool Congress'. Mamata Banerjee choose the symbol of Trinamool Congress as 'Grass Roots Flowers', which suggest that Didi was starting from the grass root. The aim of Trinamool Congress are Secularism, Nationalism, Socialism and Democracy. Some people said that Mamata Banerjee follows the four elements of Netaji Subhash Chandra Bose's Philosophy.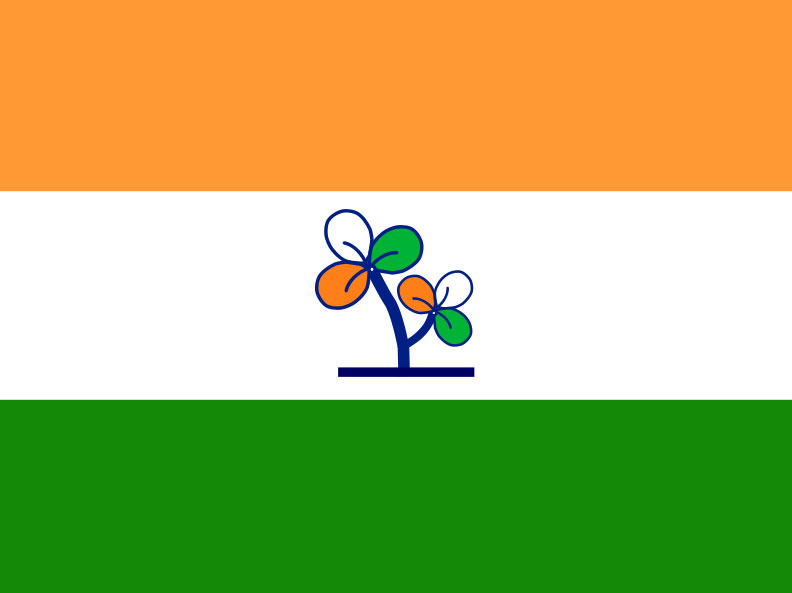 In the year 1998, Mamata Banerjee formed 'Trinamool Congress' with the politicians of Congress & CPI(M) parties, who had left their respective parties due to unavoidable reasons. In West Bengal, Trinamool Party (TMC) has gone through many ups and downs such as 'Singur Nano politics', ''Tapashi Murder Case', 'Bhumi Swartho Mamla' etc etc.


Trinamool Congress (TMC) Party's Office in Kolkatta: -

30B, Haris Chatterjee Street
Kolkata - 700026
Phone number of TMC Office: 033 2454 0881
Fax number of TMC Office: 033 2454 0880


Symbol of Trinamool Congress (TMC)

Trinamool Congress symbol is of "Flowers and Grass" in blue in the center of Indian Flag, designed from Khadi.


Slogan of Trinamool Congress (TMC) Party: -

Maa Mati Manush – is the slogan of TMC Party, which has been started by Smt. Mamata Banerjee, Railway Minister of India.